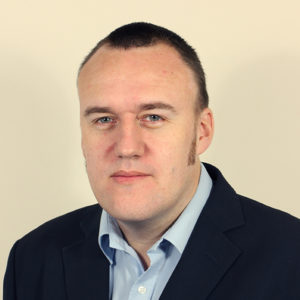 Ralph Windsor is Project Director of Daydream.  He has been involved in Digital Asset Management as a software developer, project manager, digital asset library manager and consultant since 1995.  Ralph has worked on well over 100 unique DAM projects in a hands-on, managerial or advisory capacity with clients across the world.  As well as his work with Daydream, Ralph is also Editor of industry journal, DAM News, Director of DAM Guru and Organiser of the London DAM Meetup.
Charles is a consultant with Daydream.  He has been working in the Digital Asset Management realm since 2009 as a software developer and consultant.  While with Daydream, Charles has participated in 50 unique DAM projects in a wide range of roles.
Emma has been working in DAM since 2006 as metadata, taxonomy, controlled vocabulary and keywording expert.  She also has extensive knowledge of video production and editing technology as well as design and graphics production skills.  Emma has been involved in 40 unique DAM projects while working for Daydream.